درباره ایزا
با توجه به پتانسیل بزرگ انجمن و اعضای آن، ISA هدف گذاشته است که به‌طور فعال در ادغام دانشجویان ایرانی در جامعه آلمانی و بازار کار آلمان مشارکت کند، توسعه فردی و حمایت از شروع موفقیت آمیز کاری. این هدف از طریق سلسله سمینارها، کارگاه‌ها، و کنفرانس‌ها قرار است به دست آید. ISA همچنین یک فضای درک و تبادل بین دانشجویان ایرانی و آلمانی یا بین‌المللی از طریق رویدادهای فرهنگی ایجاد می‌کند. ISA یک برنامه رنگارنگ در زمینه فرهنگ، هنر، ورزش و سرگرمی ارایه می‌دهد و به اعضا فرصت‌های متنوعی برای مشارکت در انجمن می‌دهد.
With more than 30 ordinary and 100 extraordinary members, the ISA is one of the most active and strongest student associations at RWTH Aachen University.
Years since foundation
members
Events per year
Events
The ISA Aachen offers a colorful program in the field of culture, art, sport and entertainment and gives members a variety of opportunities to get involved in the association.
Public events of ISA Aachen (such as the Yalda Night celebration) will be informed on our homepage. But most of our events are internal events, such as cultural meetings or sport events, which will be informed via the Facebook group of ISA Aachen. In order to participate in these events and to be informed about their time and place, you can join our Facebook group.
ISA Wiki
The ISA Wiki was created and prepared in cooperation with the students and graduates of the university in order to help and accompany the students. It is to be hoped that this wiki can significantly alleviate the problems and difficulties faced by students before, during and after their studies.
Download PDF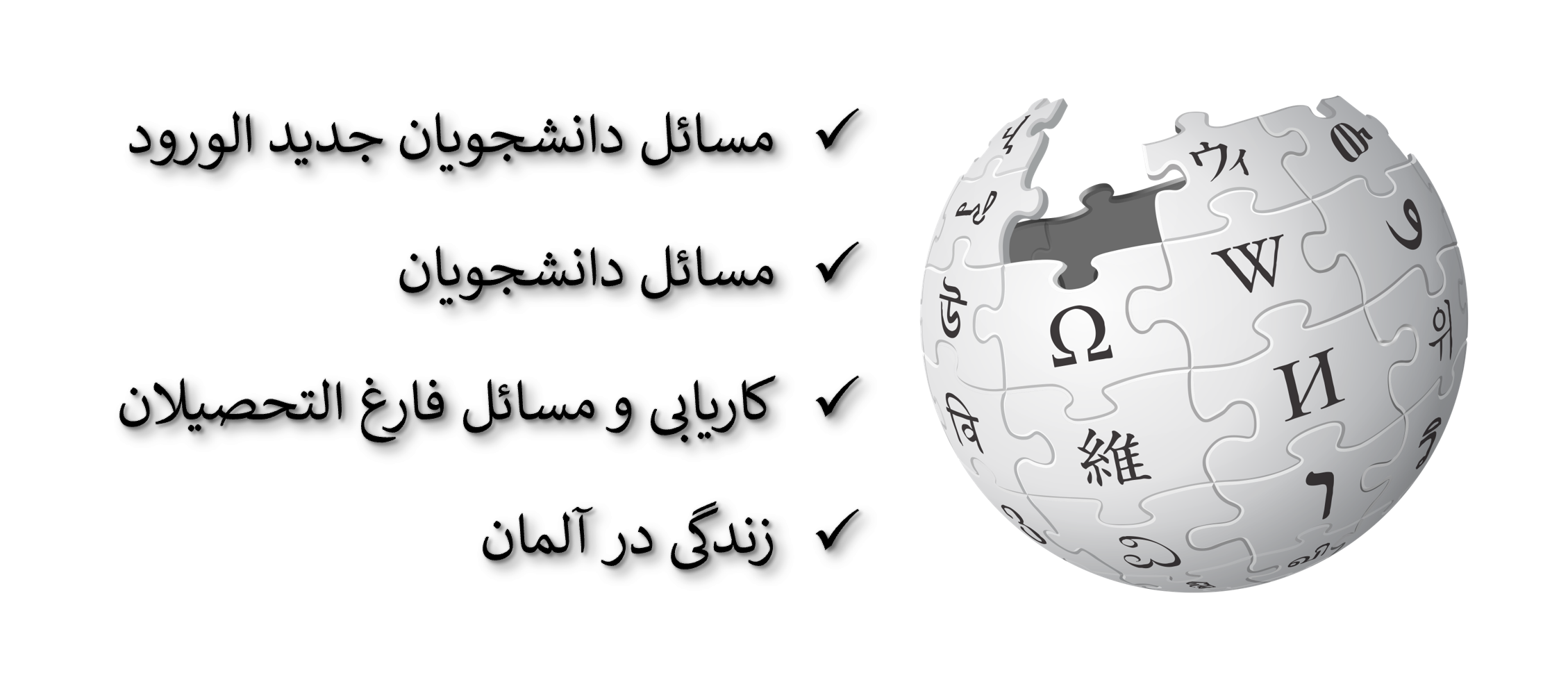 Follow ISA on social media
Contact us
You can use the form below to contact us.